Are you an English speaker or an expat living in or near the Deux Sèvres in France?
If you are, you'll know that living in France can be a wonderful and exciting experience but also a little daunting and even frustrating at times. Apart from learning the language and getting used to a different culture, it can take time to make new friends, to get to know your community and what goes on there and to build that all important network of support and friendship that you probably had when you lived elsewhere.
We're here to give you a warm welcome and a helping hand.
If that's you, Get Together is here to help you settle in quickly, get to grips with life in France and most importantly, we're here to help you make new friends and connections.  We can also provide you with practical information about a whole host of issues which come hand in hand with living in France.
What's more, throughout the year we run lots of fun and interesting activities and events, details of which you'll find on this website but which include book clubs, walking groups, history clubs, quiz nights, BBQs and we also send out an informative monthly newsletter.
"Although we had got a lot of pleasure from the French friends that we had made, it was a relief to join a group where we could chatter in our native tongue." – Bob.   Click here for more testimonials.
So what is
Get

Together

and who are the members?

We're a diverse association of English speakers based in the Deux Sèvres. Most, but not all of us are expats, who've been living here for some time, so we know all the challenges, emotions and practical issues that you're facing on a day to day basis. We're not just here for those of you that are living in the Deux Sèvres, we also welcome anyone from the Vendée, Vienne and the Poitou-Charentes region and no, you don't have to be English.

But above all else, we're a really friendly, down to earth bunch from all walks of life, who just enjoy getting together.

Bien que Get Together soit une association pour anglophones, nous accueillons des membres de partout. Votre nationalité n'a pas d'importance; nous cherchons seulement un anglais de base car beaucoup de nos membres parlent français. Il y a une grande gamme d'activités en offre comme vous verrez si vous suivez ce lien . C'est un bon moyen de partager un passe-temps, apprendre l'histoire de la région où vous habitez, partager l'expérience de visiter les lieux d'intérêt, faire des randonnées conviviales, apprendre de nouvelles techniques culinaires …

Que vous soyez nouveaux habitants ou habitent dans les Deux Sèvres depuis longtemps, Get Together vous offre la possibilité de rencontrer de nouveaux amis.

Venez nous retrouver. Nous sommes sympathiques et vous serez le bienvenu, où que vous habitez, qu'importe votre nationalité.

But don't take our word for it. Come along and meet the Get Together members at one of our events, contact us for more information or better still, join us today by clicking here and requesting an application form.

Get Together

Your friendly English speaking association for the Deux Sèvres.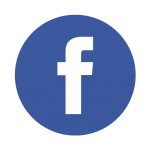 Check out Get Together on Facebook